Stair rods
We have been manufacturing stair rod to compliment stair runners for 15 years and pride ourselves on our quality above all else.
All stair rods are available in 2 sizes either 90cm plus the finials or 65 cm plus the finials.
 All fully adjustable to any size.
All include screws and brackets for easy installation.
Half an inch diameter of stair rods.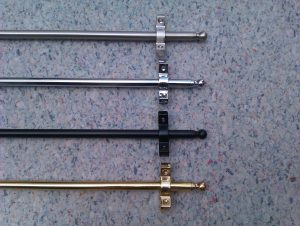 NEED HELP OR DON'T LIKE FORMS? Any questions problems or queries just email us and we will process your order for you.
Wholesalestairrunners@gmail.com
Showing all 5 results